David Glenn Armstrong

director
WHAT EVERY WOMAN KNOWS


By James M. Barrie
Noel & Company
June 3, 2013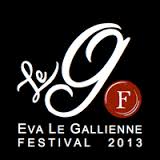 The story of a self-made Scottish family that strikes a deal to wed their sister to a young up-and-coming politician who is initially more concerned with his career than any need for romance. Add to the mix a stuffy Comtesse, a superficial society ingenue, some delicious political treachery and you have an exquisite comedy of manners from the author of Peter Pan, J.M. Barrie. This one-time only salon staged reading stars HEIDI ARMBRUSTER (Time Stands Still), KEVIN COLLINS (Irish Rep's Dancing at Lughnasa), JOHN WINDSOR-CUNNINGHAM (Irish Rep's The Devil's Disciple), AEDIN MOLONEY (Artistic Director of Fallen Angel Theatre Company), and ALEX RICE, and is a special presentation in Noel & Company's Eva LeGallienne Festival celebrating the legendary actress/writer and her contemporaries. Reknowned cellist MAIRI DORMAN-PHANEUF plays through the evening, and ERIN GILBRETH stage manages.
GAME SHOW
by Jeffrey Finn & Bob Walton
Mason Street Warehouse, Saugatuck, MI
July 26 - August 11, 2013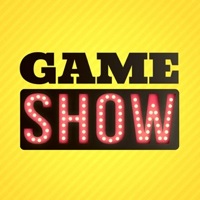 This off-Broadway hit, a scathingly evil look at the backstage machinations of the country's most successful TV game show, is ripe with intrigue, humor, and down-right dirty doings going on. The fun conceit of the piece is that the live theatre audience gets to interact and be a part of the taping of a network game show - and when the commercials come on, dignity leaves the building... LAURIE WELLS (Mamma Mia!, Swing!), TIMOTHY BOOTH (Mamma Mia!, She Loves Me), KEVIN B. McGLYNN (Kiss Me Kate), LANCE FLETKE, BILLY KONSOER, KAYLA PEABODY, and STEVE TABER will be raising quite the ruckus.