David Glenn Armstrong

director
SORRY - A SOMEWHAT FICTIONALIZED BUT COMPLETELY PLAUSIBLE ACCOUNT OF THE TYLER CLEMENTI TRAGEDY IN TWO SYMPHONIC MOVEMENTS
Written by Steven Fisher and Hector Berlioz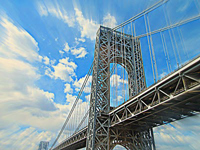 This stunning new fantasia incorporates the plot and music of Berlioz's Symphonie Fantastique as a counterpoint to the story of a confused young man who plans to end his life on the GW bridge. Former New Jersey Governor Jim McGreevey makes a spectral appearance on the bridge as a guardian angel of sorts who ends up hijacking the young man's story. This amazing new play tackles such diverse topics as unfulfilled teenage lust, idyllic French philosophy, tea room sex, parental psychological abuse, bridge engineering theory, and political public outings and wraps them all up in a breathlessly paced tale that is equal parts laughter and tears.
LARK EDEN
A new play by Natalie Symons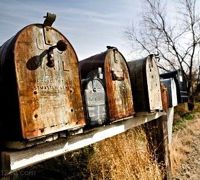 This absolutely charming and heart-breaking piece for three actresses in their seventies has been a hit at several small regional theatres. A New York reading, workshop, and production is in the cards. Fingers are crossed. I don't know that I've ever had my heart broken so hard in such a joyous way by simply reading Natalie's brilliant play. Three beautiful ladies quietly sit at the end of their lives and read aloud the letters that they've sent to each over the past seventy years. It's the simplest of theatrical conventions, with an emotional wallop that resonates in your heart for days. Natalie spins the entire gamut of human experience across a span of small town American history.